Get the New Book!
A Parting Glass – A Novel
By Author Tess Banion & Illustrator Paul Flinders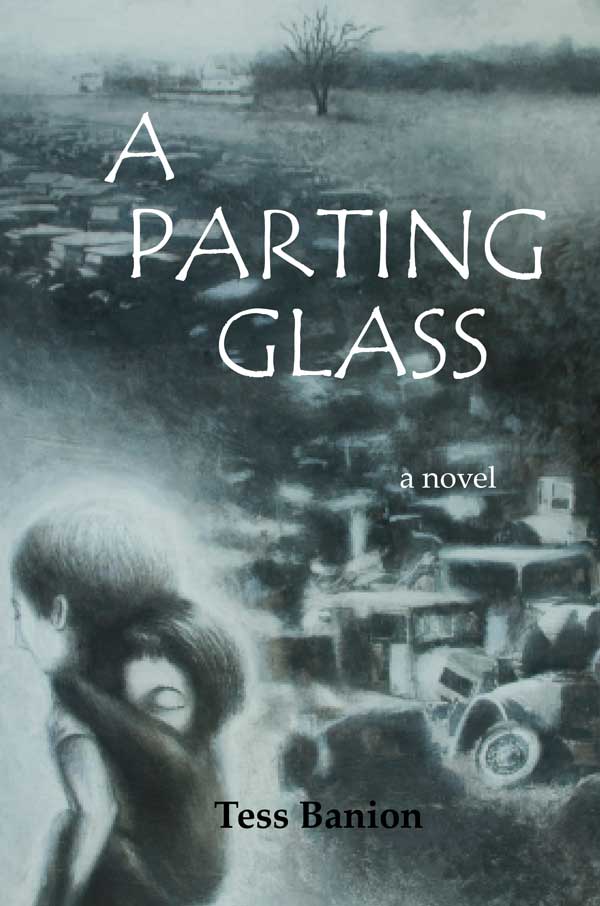 "It was beginning again.
Elizabeth looked around the room from face to face. She saw rage, fear, tears. She saw the monster; his face covered with hair and his nostrils flaring. His feet were heavy and thick, but he looked weak. She needed to run, get to her safe place. She moved back toward the closet and quickly disappeared."
Meet the Author
Tess Banion
Tess became a storyteller at the age of two.
It took her many more years to test her writing skills for real. She grew up in a nice size Catholic family with three brothers and a sister. Her first novel is based on truths, half-truths, and flat-out lies.
She has raised two children and helped sustain a marriage of 37 years. She's gone to school (got a couple of Masters), worked in politics, changed careers and found her calling. This is her first novel but not her last. She lives in Lawrence, Kansas.
Listen to Tess speak about her book on Timeline Radio!
Tess is introduced in minute 20 of the recording.
Tess Banion in her Office